Term dates
2019 - 2020 term dates can be viewed
here.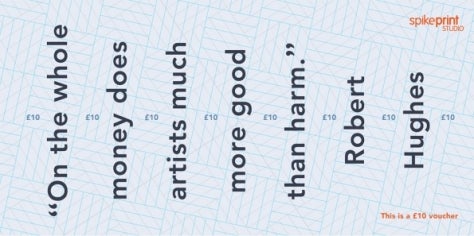 You can buy vouchers as gifts which can be redeemed against courses, workshops or prints. Vouchers make a perfect present! Buy here.
Showing all 24 results
Portfolio courses
Our popular 1 year Portfolio programme continues to flourish. With an already established reputation we are expecting places to fill quickly. 3 new courses have been added to Year in Print and Screen-printing. Read more here.
CPD Courses
We are offering 1 day courses designed to provide basic skills in print to take successfully back into the classroom. Click here to read more about our CPD Courses
Cancellation policy
Up to 4wks notice of cancellation - full refund. Up to 2wks notice of cancellation - 50% refund. No refund less than 2wks before the start date
Please let us know if you have any special needs or disabilities so that we can be sure the studio will be a safe environment for you.